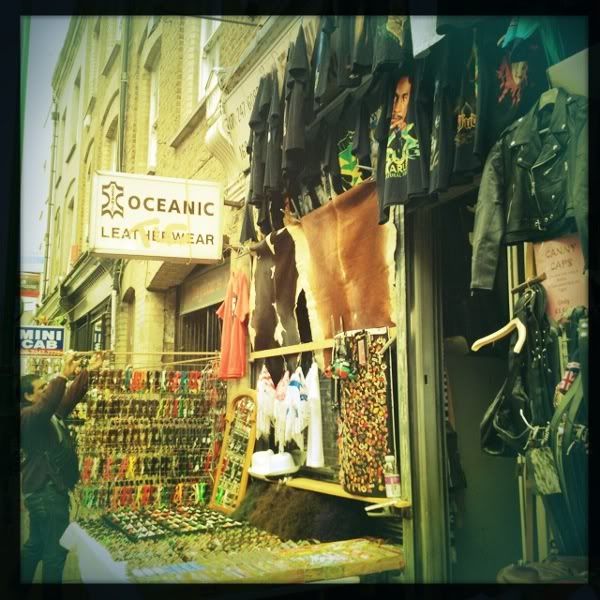 My favourite city. Beautiful people. Eclectic buildings. Inspiring street art. One vintage shop after the other. Lovely company. The best bagels. All of this combined equals the best Sunday I've had in ages. I'm talking about my last real day in London which I got to spend with
Afro
and
Kim
in the lovely streets of East London.
On Friday Esprit arranged for us to meet Gary, a guide of
Alternative London Tours
, who showed us around East London and took us to see some amazing street art. There's a lot of ridiculously cool art on every wall, door and gate in East London, but it is particularly nice to have a local tell you the story behind all of those drawings. The tour was fun and inspiring and we've had not only the beautiful sunny weather but also our entertaining guide Gary to thank for that. Check out the website of
Alternative London Tours
if you're planning a visit to the city.

For some reason I never quite get to visit East London and its numerous vintage shops on Brick Lane when I'm in London. Lack of time on previous trips always left me running around Oxford Street and Regent Street, but this time I made it a top priority on my list to go to the Eastern part of the city and just wander round, discover new shops, enjoy the vibe and get inspired. And boy, did I!
Pizza East
We indulged in an extensive pizza buffet courtesy of
Esprit
. This place is really cool and gets crowded in the evenings. Reasonably priced pizza and a club in the basement make this the ideal hangout to start your evening.
56 Shoreditch High Street
http://www.pizzaeast.com/
The Vintage Store London
Vintage heaven! From denim cut-offs over quirky accessories to customized Ralph Lauren shirts, this is the place to go for the affordable East London-look.
182 Brick Lane
http://www.thevintagestorelondon.co.uk/
The Lazy Ones
Located just off of Brick Lane, this little shop offers some amazing small labels and interesting pieces, as well as an extensive collection of interesting jewellery.
102, Sclater st.
http://thelazyones.blogspot.com/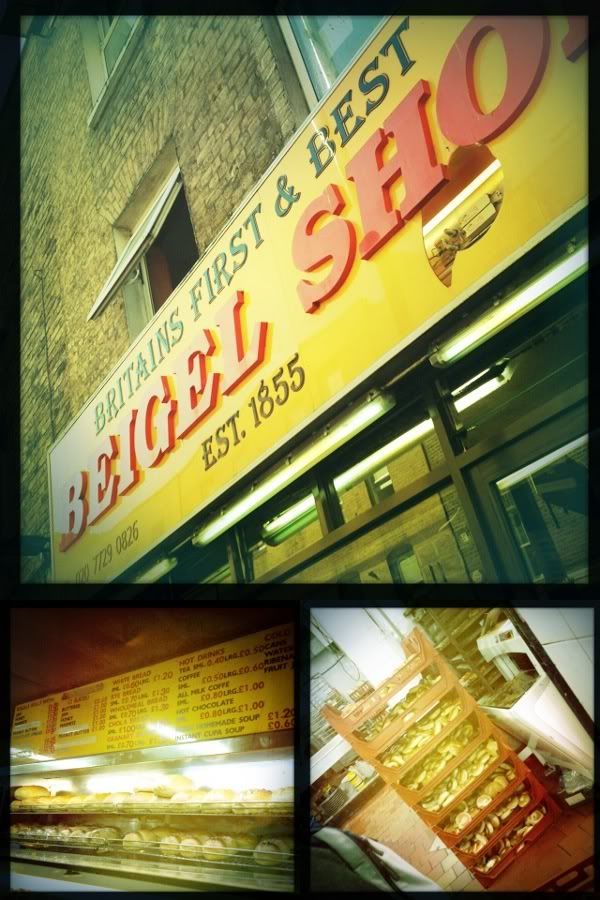 Beigel Shop
Brick Lane has two bagel shops located almost next door to each other. They initially belonged to two brothers who got in a fight and each opened up their own shop, both of them open every day, 24/7/365. Clearly the place to go for your bagel fix. We tried the salmon-cream cheese one from Beigel Shop and it was yumz (and only £1.60). Next time the other bro's shop's up. I'll let you know the verdict.
155 Brick Lane
Joy The Store
Cutest shop on the street! Joy sells colourful clothes (think something New Girl's Jess would wear) but I mostly liked the crazy range of accessories. Urban Outfitters home dep., but better priced. The binder to collect your take-out menus = genius. Super friendly staff as well.
143 – 145 Brick Lane
Rokit Vintage
Two well-known and much visited vintage shops on the middle of Brick Lane. Prices are a bit steep, but the shop is clean and the clothes are neatly ordered. Vintage Levi's shorts from £22.
Get your juice on at one of the stands at the Sunday market. £1 for a cup of fresh fruit juice = bargain.
I've been super excited to write this post and share some of these wonderful moments with you. I hope the awesome East London vibe comes across with these pics, and maybe you'll visit this awesome part of the city someday soon? Let me know if you do, I'll be happy to provide you with even more travel tips.